Glocalink Singapore Pte. Ltd (GLSG, Director: Dr. Ravikrishna Ramanujam) has invested in Singapore-registered startup Regen Bio , henceforth (MUU). (Founders: Mr. Chanapol Tantakosol).
As the impact of conventional cow farming became apparent to Chanapol, CEO and Founder of MUU, he recognized the urgent need to transition to a more sustainable way of food (dairy )production. However, existing plant-based alternatives were struggling to gain widespread consumer acceptance due to taste and sensory limitations. This realization led him to explore precision fermentation, a cutting-edge technology capable of creating dairy alternatives that deliver the same taste and experience as traditional dairy, without the drawbacks. In 2021, Chanapol founded MUU and assembled a dedicated team that shares the same vision. The company's primary goal is to revolutionize food production, crafting better and more sustainable alternatives that benefit people's health, animals, and the planet, ultimately leaving a better tomorrow for generations to come.
MUU has demonstrated its potential by participating in Tech Planter Thailand 2022 and securing prestigious awards, including the Real Tech Award and Leave a Nest Award. With the invaluable support of Leave a Nest and Glocalink Sinagpore , the startup has forged connections with multinational food corporations, exploring exciting proof-of-concept projects with some of these industry leaders. This collaboration has accelerated MUU's progress and advanced its development of precision fermentation technology for dairy proteins.
Through the strategic investment from Glocalink Singapore, MUU is now poised to scale up production and seek regulatory approvals in key Asian markets, including Thailand, Singapore, and Japan. By combining forces with Glocalink SG and Leave a Nest group, MUU is committed to seizing new opportunities for product launches and establishing commercial partnerships in Singapore and Japan. Together, they aim to spearhead the transformation towards sustainable dairy alternatives, providing consumers with products that deliver uncompromising taste and texture while supporting a healthier, more sustainable food ecosystem.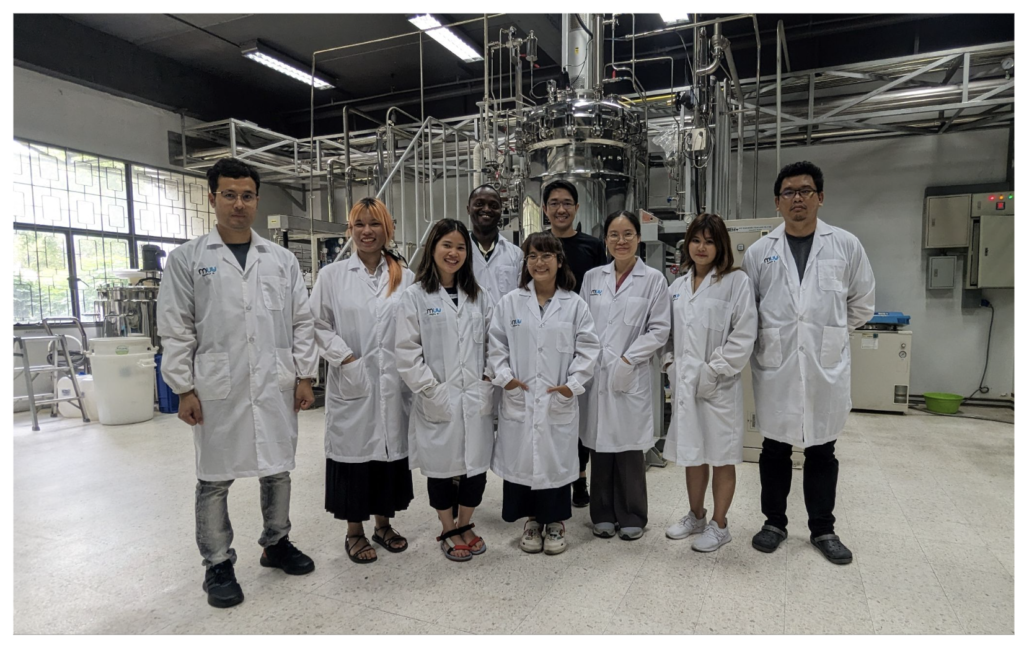 About MUU
MUU is a food biotechnology startup that uses precision fermentation technology and proprietary microbes to create milk and dairy products that offer the same taste, texture, and properties as cow's dairy, but are made without using a single cow. With an unwavering commitment to providing dairy alternatives that are virtually indistinguishable from their conventional counterparts, MUU is driving a paradigm shift toward a more sustainable food production process. Their mission is to create a better and more sustainable food production process that is good for people's health, animals, and the environment, and to pass on a better world to future generations.
About Glocalink Singapore
Glocalink Singapore is an Agri food-tech focussed investment company with a vision to solve the most pressing problems in food security & advance the future of food and agriculture. Glocalink aims to do this by supporting & investing in early stage startups with innovative technologies to not only solve local issues but can be further developed and implemented to solve global challenge
For enquiries:
Glocalink Singapore Pte. Ltd.
Attn: Ravikrishna Ramanujam